Float Switches
This is a liquid level sensor that can be used for various types of liquids, including water, oil and chemicals, etc.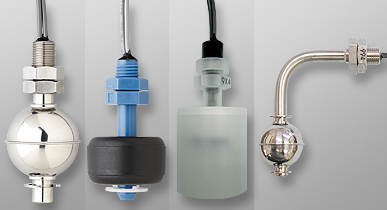 Outline
Apply a reed switch, it is a flow switch permeable to liquid. It can also be customized to code length changing and terminal processing.
Features
・Lead switch application type
・Water, the hot water, oil, and the drug solution, etc. Widely correspond to the object liquid
・Acceptable for custom like code length change and terminal processing, etc
Specifications
*To open PDF files, AdobeReader is required.
| Specifications | JFSA-0601-AS1・BS1 | JFSA-0801-AS3・BS3 | JFSA-0803-AS3・BS3 | JFSA-0811-AS3・BS3 |
| --- | --- | --- | --- | --- |
| Applicable liquids | Water, oil | Water, hot water, oil, chemicals | Water, chemicals, DI water | Water, hot water, oil, chemicals |
| Operating status | AS1 up / BS1 down ON | AS3 up / BS3 down ON | AS3 up / BS3 down ON | AS3 up / BS3 down ON |
| Maximum switching current | AC 10VA・DC 10W | AC 50VA・DC 50W | AC 50VA・DC 50W | AC 50VA・DC 50W |
| Maximum operating voltage | 0.5A | 0.5A | 0.5A | 0.5A |
| The maximum use voltage | AC125V・DC 100V | AC240V・DC 200V | AC240V・DC 200V | AC240V・DC 200V |
| Contact resistance | 250mΩ or less | 250mΩ or less | 250mΩ or less | 200mΩ or less |
| Operating temperature range | -10~60℃ | -10~100℃ | -10~80℃ | -10~100℃ |
| Stem material | POM | SUS-304 | PP | SUS-304 |
| Nut material | POM | SUS-304 | PP | SUS-304 |
| Float material | NBR foam | SUS-304 | PP | SUS-304 |
| Stopper material | POM | SUS-304 | PP | SUS-304 |
| RoHS compliant | ○ | ○ | ○ | ○ |