Corporate Philosophy
To be a company that shares the joy of manufacturing with people. This page introduces the corporate philosophy of our company.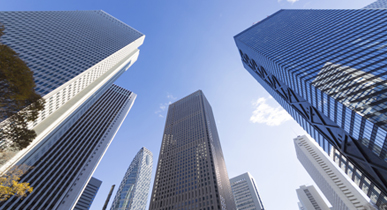 Our Vision
Realization of High Quality Control & Best Energy Management
Our Mission
From "Manufacture" to "Creation"
Creativity is the source of all manufacturing.
"Manufacturing Spirit" --We hold up this word as our first principle. Continue to provide products based on this spirit. Continue to provide products filled with creativity to the society. Create value always.
Our Corporate Philosophy
1. JEL System will propose an efficient society by providing control components and control devices and put a plan into practice to reduce environmental impact.
2. The first objective of our company is to build reliable relationships with our customers, and ultimately contribute extensively to the society. We will pursue customer satisfaction to the utmost through the development of products integrated with the needs and seeds, and by providing products worldwide.
3. The second objective of our company is to return profits who works in our company, and improve in living standards and happiness of all employees.
Our Management strategy
We will carry out social responsibility and social contribution and the growth of the company by providing various technical services in order to pursuit happiness of people and development of the society. We will put a plan into practice to make all of our employees feel "Inspiration, Illumination and Excitement", trust and cooperate each other in order to carry out working.
1. Research and Development
・Generate creative products and accurately understand the needs of the next generation.
・Perform the best management from the design stage to the manufacturing process without compromising technology.
・ Maintain and continue high reliability with high quality.
2. Sales and After-Sales Service
・Give priority to our customers interest.
・Maintain a favorable relationships to our customers.
・Carry out steadily and definitely corporate social responsibility (CSR) by providing pleasing products and services.
3. Business Management
・Emphasize corporate governance, aiming for flexible business management.
・Clarify corporate goals and make it visible to head of proper management.
・Consider compliance throughout business management details.