Message from the President
Start innovation around the world with the manufacturing of Japan. Aiming to be a unique company by our flexible creativity.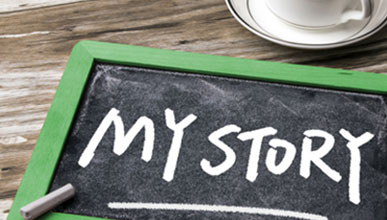 Message from the President
Started from the "Control" Business
The opportunity to establish the company came about when the founder Masayoshi Hoshimoto received an order from a major lens manufacturer to remodel a control board for a manufacturing line, while the company was still "Systems Laboratory," the predecessor of our company.
During the development process of this order, we noticed the growth potential of solid state relays (SSR), which enables the control of boards with less failure. This is why we considered the commercialization of SSRs by our company not only accepting research work, and we expanded our business along with the realization of commercializing products.
Expanded into "Power Saving" Business
This is when we relocated the headquarters from Kawasaki to Tokyo in 2001. When we purchased the company building, we also started a building leasing service through another subsidiary company. However, since our main business was related to electrical, we could not completely cover the electrical systems of building.
First, we noticed the reading of power meters. During this period, automated meter reading systems were commonly used in the U.S. however, this system was hardly used in Japan. The reason this system did not become popular in Japan was due to the large size and high cost.
Therefore, we thought that if we developed a low cost product with fewer functions, the popularity of the product would spread, and we decided to start a remote monitoring systems business.
Creation of new businesses based on diversified operations
As a part of the real estate related business, we invested in a security management company, and learned the growth potential of electronic breakers while being involved in this management. Although there was another method to enter the business using the products of another company, our company had the technology, experience and development capability that were cultivated through the SSR control business. We made effective use of these capabilities, and successfully developed electronic breakers in-house. We started the installation construction business, and the electronic breaker business has grown to a level exceeding SSR sales.
As for future expansion, we will release new products in the field of "Control" for industrial equipment, products which "visualize" the power consumption for the power saving and cost saving market, and products in combination of remote monitoring systems and power saving functions.
Based on the knowledge gained with the SSR, we will continue to strive to be a company that can quickly respond to the changes in the market and environment, and support the business of customers with the two ideas of "control" and "power saving."
We would like to thank you very much for your continuous support into the future.
President, Yoshie Hoshimoto